These small videos from mit.edu website shows how to make interactive, colorful dancing scratch projects. Learn quickly by watching interesting videos.
Watch how to make a colorful fish:
Now you can create your own rainbow fish to try different blocks like :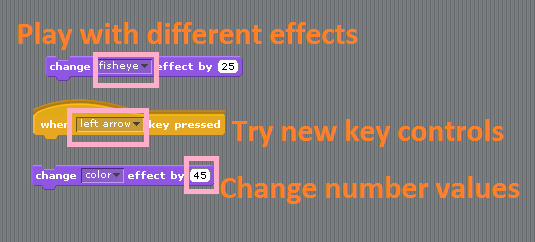 Whirling Butterfly:

Now create your own whirling sprite and try to know the difference between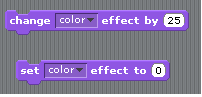 and how do you change x-value and y-value ?
More videos like these are available at Videos for learning to use SCRATCH